Spartacus Locking Leather Wrist Restraint Cuffs
---
$63.99 $87.99
Unavailable
Spartacus Locking Leather Wrist Restraint Cuffs is backordered and will ship as soon as it is back in stock.
---
Product Overview
Turn any bed into a bondage playground with these cuffs that are perfect for fetish play and BDSM!
Gorgeous pink snake print design made of soft leather for a comfortable fit
D-rings can be used as a connector to just about any leash, tether or other bondage gear
Adjustable, 6-hole closure with a sturdy restraint system for extreme play
Ideal mix of comfort and pleasure that experienced fetishists and bashful beginners will both love indulging in
Product Description
Do you love having your significant other entirely at your whim? With gorgeous gold flecked pink microfiber on one side and padded black leather on the other, these cuffs hold nice and tight over your or your partner's wrists. The leather provides a natural padding effect, plus, it conforms gently to the skin as it takes on body heat. Wrap the inner bands over your lover's ankles before tightening up the outer buckle band. The buckles can be locked, in case of an extremely disobedient sub (lock not included).
If you're looking for fun and exciting ways to inject experimentation, new ideas or creative, intimate play into the bedroom, this is a must-have. Joining the cuffs together in the center, a rugged rose gold chain complete with a swiveling clasp at each end clips to nice big D-rings. You'll be able to remove the chain entirely to hook the D-rings to any other bondage gear – the universal sizing works with pretty much any clasp, clip, knot, and anything else your imagination can conjure up.
Totally seductive and incredibly kinky, the stunning restraints have been finished with beautiful rose gold embellishments. The edgy yet feminine design gives it a bold and sexy appeal so you can feel utterly indulgent when using it with your lover. Spot clean as needed. Care for these cuffs using a good leather cleaner/protectant to keep them in tip top shape.
Feeling
Flexibility: Flexible
Material: Lambskin Leather, Microfiber, Rose Gold Hardware
Color: Pink
Texture: Textured

Additional Info
Features: Adjustable, Flexible, Textured Surface, Nickel Free, Locking Buckle

Our orders are shipped discreetly in generic boxes or bubble mailers. Your credit card or Paypal account will be charged discreetly. We do everything to ensure that your order is delivered promptly. We only ship within the Continental United States.
Get free shipping and returns on all qualified orders $59+. Get more details on our Shipping & Delivery page.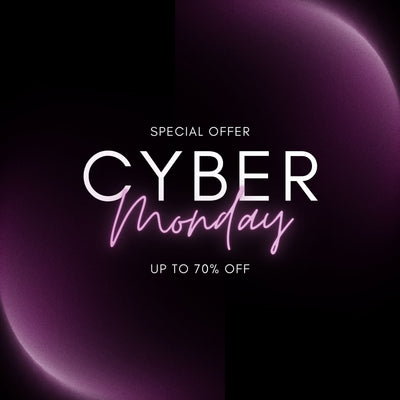 Cyber Monday Extended!
Save up to 70% off from original price on almost everything!