Love To Love Sex Toy Storage Box
---
Love To Love Sex Toy Storage Box is backordered and will ship as soon as it is back in stock.
---
Product Overview
Safely store and protect multiple sex toys, cordage, batteries, and any other accessories associated with intimate play
Dual zipper; sturdy construction, all with discreet (black velvet) finish and coded padlock if required
Perfect for at home storage or travel, easily fits into other luggage or stows discreetly from prying eyes in closet or other storage space
Get organized and keep everything in one place, keep it cleaner, safer and know where everything is at all times
Ensure absolute privacy with your belongings, at home or away, rest assured your items are safe and under locked security
Product Description
Love them back! Your wonderful collection of toys have provided you and maybe a partner (or more) with endless hours of pleasure and mutual or solo self-discovery. Help to keep them in pristine condition, locatable and most off all, private…
We secure medications, chemicals and other household items, for safety and for privacy, so why not your toys? Stowing your prize vibrator in the drawer or under the bed may not be ideal from a hygiene point of view either. A sex toy storage box is a simple and practical solution to keep everything you like to pleasure yourself (and/or others) with, in one, convenient, lockable place.
A plush, black velvet exterior features dual zip closure and a coded padlock, should you require extra discretion from prying eyes, or just for added peace of mind. Inside is luxurious satin, housing toys up to 11 inches in length, with plenty of room for several toys, and an elasticized pocket to stow lube, cleaner, condoms, or anything else you know you'll need for your special quiet time!
Perfectly designed for storage or travel, the case will easily fit into larger luggage and blend in with most other items stored in your bags or closet space. No more fumbling around in frustration; trying to remember where your fave toy or condoms are in the heat of the moment. It looks the business because it is, and you'll be glad you got this part of your life organized.
Give your beloved toys a loving home and get organized for play time with this stunningly-attractive, highly functional, coded lock, and discreet storage case.
Measurements
Total Length: 11.8"
Width: 5"
Width: 2.5"

Feeling
Flexibility: Firm
Color: Black
Texture: Smooth
Waterproof: Splash proof

Our orders are shipped discreetly in generic boxes or bubble mailers. Your credit card or Paypal account will be charged discreetly. We do everything to ensure that your order is delivered promptly. We only ship within the Continental United States.
Get free shipping and returns on all qualified orders $59+. Get more details on our Shipping & Delivery page.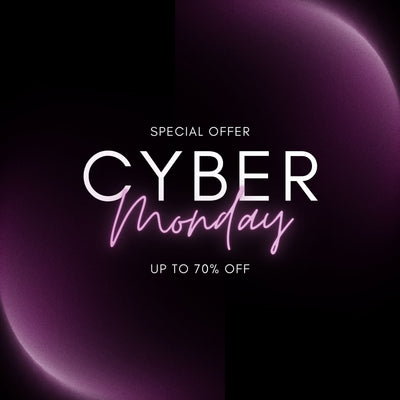 Cyber Monday Extended!
Save up to 70% off from original price on almost everything!