Frisky Chrome Hearts Princess Anal Plug
---
$59.99 $86.99
Unavailable
Frisky Chrome Hearts Princess Anal Plug is backordered and will ship as soon as it is back in stock.
---
Product Overview
Graduated, heart based, anal plug set with stunning inlaid acrylic gems and a tapered tip for easy insertion, while the flared base holds them in place perfectly
Add style and an element of romantic sophistication to your outfit, lingerie or private show/intimacy
Start out small for beginners, or use the smaller sizes for longer term, everyday wear, saving the largest size for erotic play, heightening arousal and climax
Stain and rust resistant, these plugs will hold their shine and keep as fresh and new looking as the day they arrived!
Compatible with any lubricant base, easy to clean, nonporous, and hypoallergenic, (solid, aluminum) steel construction
Product Description
The princess anal plug set offers a graduated set of three metal plugs, each with a gorgeous heart-shaped, jeweled accent base. Each sharing the same tapered tip and narrow, stemmed design, the base is heart shaped and contains an acrylic jewel, which gives a stunning effect when worn, as well as aiding in retention and preventing unwanted travel. For beginners or adepts, the graduated sizing offered lets you choose the size to match the occasion of skill level!
Made from durable, temperature-tolerant metal, they quickly warm to your own temperature and can also be heated or cooled for an additional element to play. For show, a surprise for your partner, or an audience or just for yourself, the princess anal plug set is a simple and easy introduction to (or stunning addition to) the exciting world of erotic accessories and light, fun, anal play!
Fully waterproof, nonporous and easy to clean/maintain, the three-piece princess anal plug set is as discreet as you want to be… They're easily stored and transported, and will only ever be on show if you are. Retained during oral or intercourse, the element of a firm, smooth plug inside can heighten arousal and increase climax, adding an incredible new dimension to the conventional orgasm in any gender!
Measurements
Small Plug: 2.75" lenght, 2.5" insertable, 1" diameter
Medium Plug: 3.25" lenght, 3" insertable, 1.25" diameter
Large Plug: 3.75" lenght, 3.5" insertable, 1.75" diameter

Feeling
Flexibility: Fixed
Material: Polished stainless aluminum, acrylic jewels
Color: Red, silver
Texture: Smooth, diamond cut gems
Waterproof: Yes

Our orders are shipped discreetly in generic boxes or bubble mailers. Your credit card or Paypal account will be charged discreetly. We do everything to ensure that your order is delivered promptly. We only ship within the Continental United States.
Get free shipping and returns on all qualified orders $59+. Get more details on our Shipping & Delivery page.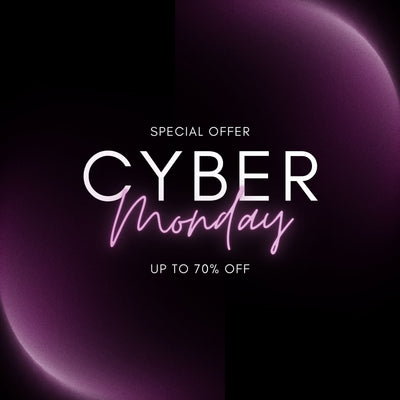 Cyber Monday Extended!
Save up to 70% off from original price on almost everything!