Fetish Fantasy Black Glass Ben Wa Balls
---
$22.99 $37.99
Unavailable
Fetish Fantasy Black Glass Ben Wa Balls - M is backordered and will ship as soon as it is back in stock.
---
Product Overview
Ancient technology that is so simple, yet wonderfully effective at strengthening the walls and musculature of the pelvic floor
The size is ideal for smaller or medium builds, or for first timers
Use singly, or insert both for instant stimulation as they move around each other
Suitable for use with any type of lubricant, they are also easily heated or cooled for added sensations
Perfect for use internally in conjunction with anal sex, or other stimulating play, encouraging more frequent and stronger, internal orgasms
Nonporous glass is the easiest of materials to sanitize, simply boiling water or toy cleaner
Kept scratch and chip free, they are designed to last a lifetime of pleasure
Product Description
This limited edition series of glass ben wa balls is in medium size, 1.25 inch. Perfect for strengthening the pelvic floor, and enhancing internal control, technique, as well as being highly stimulating, they're a great way to work on your pelvic floor while increasing internal prowess which can help improve continence as well as orgasms.
Made from solid, black, borosilicate glass, these glass ben wa balls can add a touch of mystery to your personal eroticism, or can be incorporated into anal and other stimulating play with a partner. Kinetic movement internally as you move around, dance or make love. This moves the glass ben wa balls, making each movement they make as varied and exciting as your activity.
Luxurious and beautiful, the black glass ben wa balls are also highly functional, able to be heated or cooled to your liking prior to use, giving you even more variety of sensation internally. They are multi-lubricant friendly and are nonporous, which makes them easier to clean and maintain than some other materials. Hypoallergenic and completely non-toxic, they are easily sterilized with boiling water or your favorite toy cleaner.
The modern version of ancient technology and technique for improving internal muscle tone, control of the bladder, and exceptional power over internal contractions and strength of hold/grip, making your own personal and partnered pleasure/lovemaking, something to look forward to again! They're sensational and functional, too.
Measurements
Ball Circumference: 1.25"

Feeling
Flexibility: Smooth solid glass balls
Material: Borosilicate glass
Color: Black
Texture: Smooth
Waterproof: Waterproof

Additional Info
Features: Hypoallergenic, Smooth Surface, Waterproof

Our orders are shipped discreetly in generic boxes or bubble mailers. Your credit card or Paypal account will be charged discreetly. We do everything to ensure that your order is delivered promptly. We only ship within the Continental United States.
Get free shipping and returns on all qualified orders $59+. Get more details on our Shipping & Delivery page.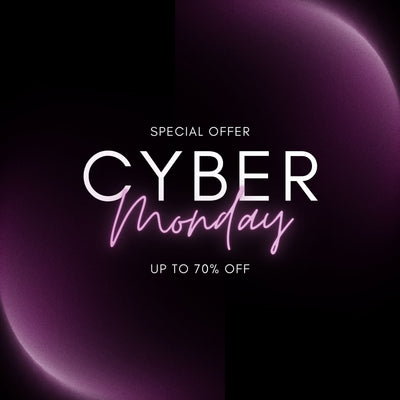 Cyber Monday Extended!
Save up to 70% off from original price on almost everything!